About the Team at Farm Adventure
None of what we do would be possible without our dedicated team who pride themselves on creating a fun, safe and welcoming environment for all who visit us…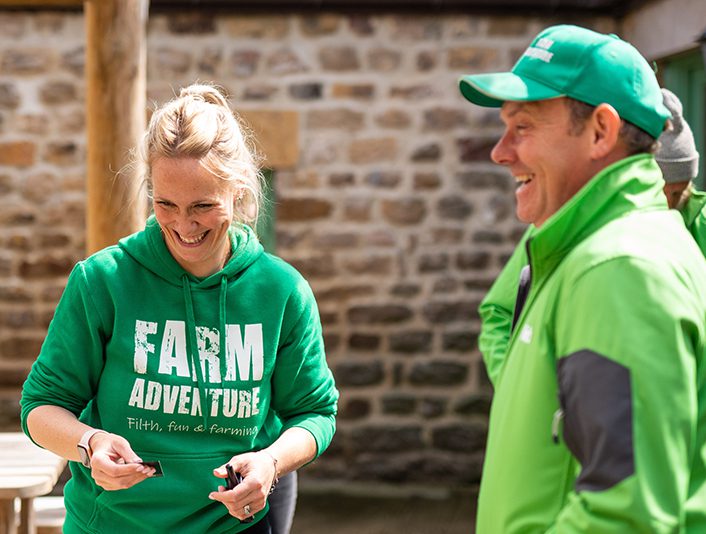 Rob & Laura
Founding Farmer & Farm Adventure Manager and Customer Bestie
Rob is a dairy farmer by upbringing, and then started his own farm over 20 years ago on the same estate that he was brought up on.
Laura has worked in cities all over the UK, but is a country girl at heart.
They came together when Rob came up with the most awesome idea of "farm styled team building activities", and wanted to collaborate with someone who was passionate about his idea … so Laura joined him on this mission in 2011! They built Farm Adventure together, expanding the activities and accommodation, and then realised they needed to provide all this fun to the west side of the country, so set up in Shropshire too! They also go together and got married and had a couple of kids, so between them, things are constantly crazy, but they wouldn't change it for the world!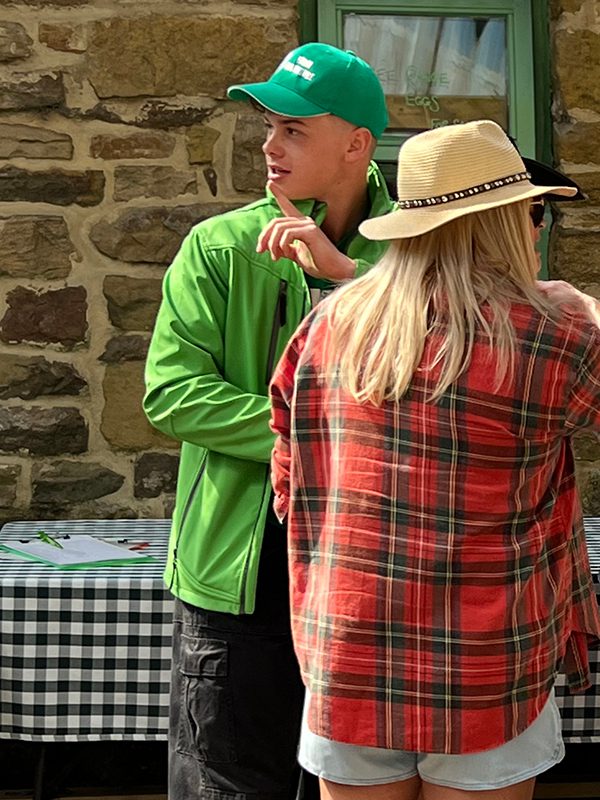 Will
Dramatic Events Instructor
Despite being the youngest official member of our team, Will is incredibly talented and plays a vital role in the smooth running of Hill Top Farm. He's been a lifelong learner of farming thanks to his dad – Rob – and is now one of our regular activity instructors.
Someday soon, Will plans to be a lawyer. But for now, he spends many of his weekends mucking around with us, hosting group activities and helping his dad keep the farm in tip-top shape!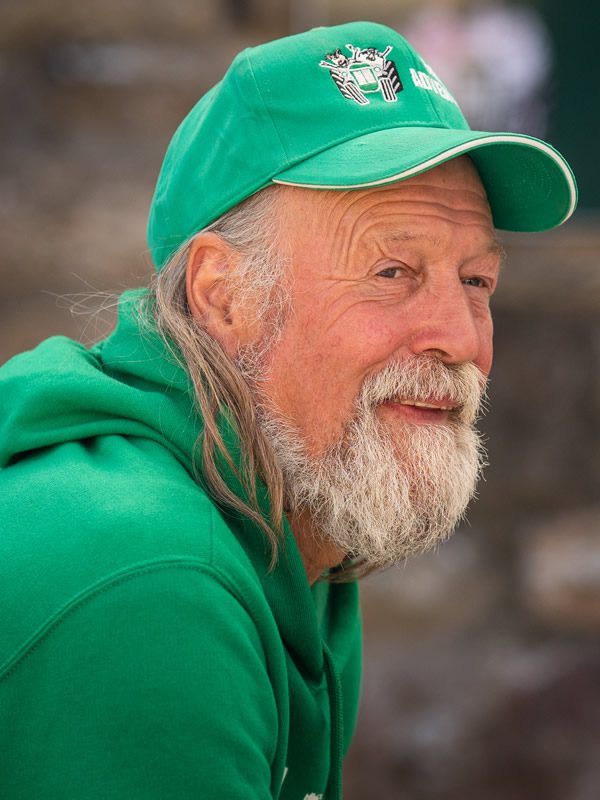 Brian
Farmer From Over the Hill, 2019 to 2022
Our fun-loving farmer, Brian, was the wackiest person you'd meet here, rivalled only by the sheep and pigs! He was brimming with interesting facts and hilarious stories from a life spent working on his own farm (located just over the hill from us). A firm favourite with our guests, Brian made both the group activities and 1-1 tractor driving experiences truly memorable. He will be sorely missed by everyone here at Farm Adventure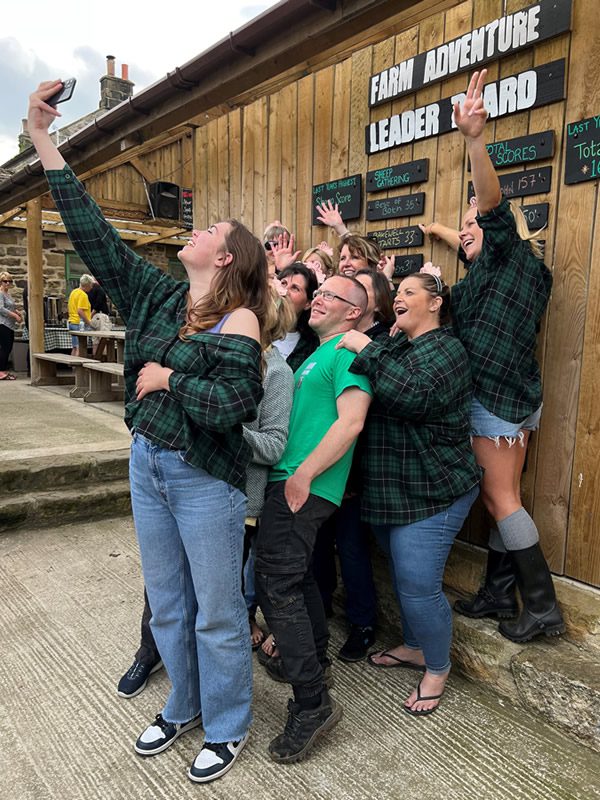 Ben
Cheekiest Events Instructor
A local lad through-and-through, Ben is arguably our cheekiest Farm Adventure member, and he's as hard working as they come.
In 2020, after serving our local care home for 19 years, Ben joined Farm Adventure for a much-needed change of scenery. You'll likely meet Ben as he hosts your group activities, taking the mick out of you all, but behind the scenes he does everything from fence-building and field mowing, to hot-tub scrubbing, farm work and much, much more.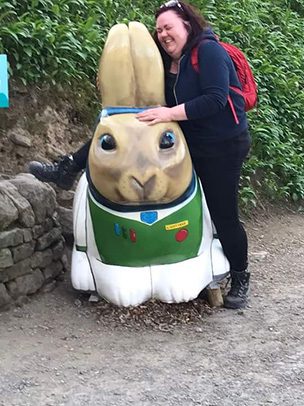 Sharon
Farm & Education Manager
Sharon has taken on the huge task of looking after the farm in North Yorkshire! No small job, but she has a wealth of experience, as a farmer's daughter, plus plenty of time working in farm related businesses over the year. She's our "go-to" person for so many farm questions, and she is always happy to help, and has an awesome sense of humour too, so it's a lot of giggles, even when things go wrong!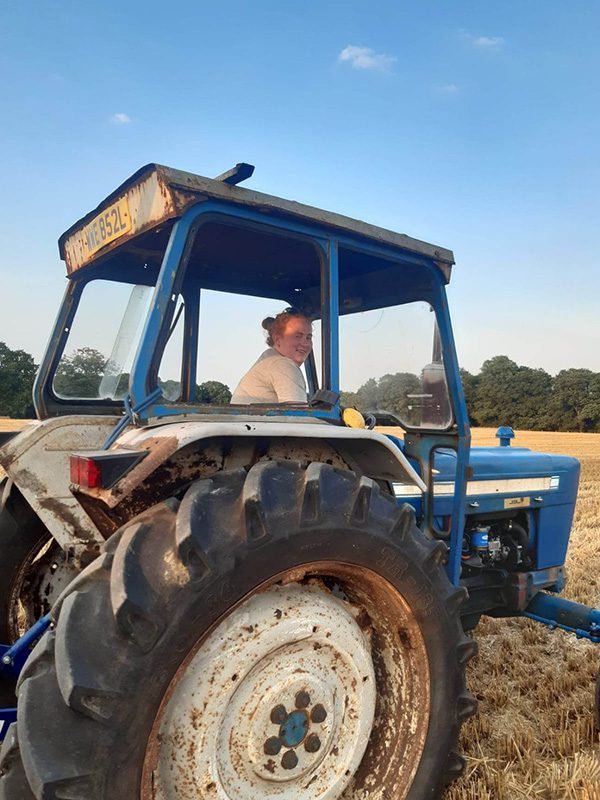 Rosie
Cleanser of all Facilities
Rosie is a local lass from "round the corner", Rosie has come in to help with the mammoth task of changeovers & keeping this place clean for our customers! She is a grafter – even with 2 small children, she's been itching to get back to work, nevermind the fact that she has sheep of her own plus helps at lambing time for other farmers!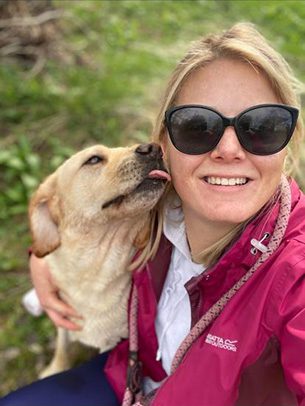 Kelly
Events Manager
Kelly joined us in 2023 to take on the admin & run events here in North Yorkshire! A woman not afraid of work either, running her own sweet shop locally, and in between, helps us with all the work here, and now entertaining the groups and putting them through their paces with our activities. She loves it and has especially loved telling her 2 young sons about having driven tractors all day!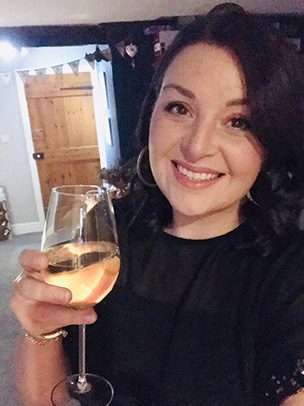 Harriet
Events Co-ordinator
Harriet is also super local, and a working mum! She's come to us to work with Rosie, Kelly & Laura, doing .. well, loads of roles, including changeovers & admin! She's super keen to be part of a team, having just worked for herself in a previous role, and has fitted in perfectly! Someone who wants to get on and just enjoy all aspects of a new role!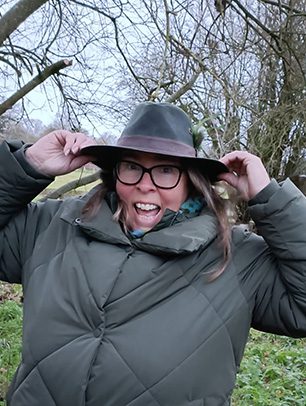 Anna
Events Co-ordinator
based at our Shropshire site, Anna is getting back into more work after dedicating her time to her two boys. She has a wealth of knowledge having grown up working on farms with her husband and is now keen to get stuck into helping with many aspects of the day-to-day running of Farm Adventure. An eye for detail but also a naughty sense of humour, she's just taking it all in and will love putting all our guests through their paces in the activities, while reassuring them about all aspects of their visit – it's just in her nature!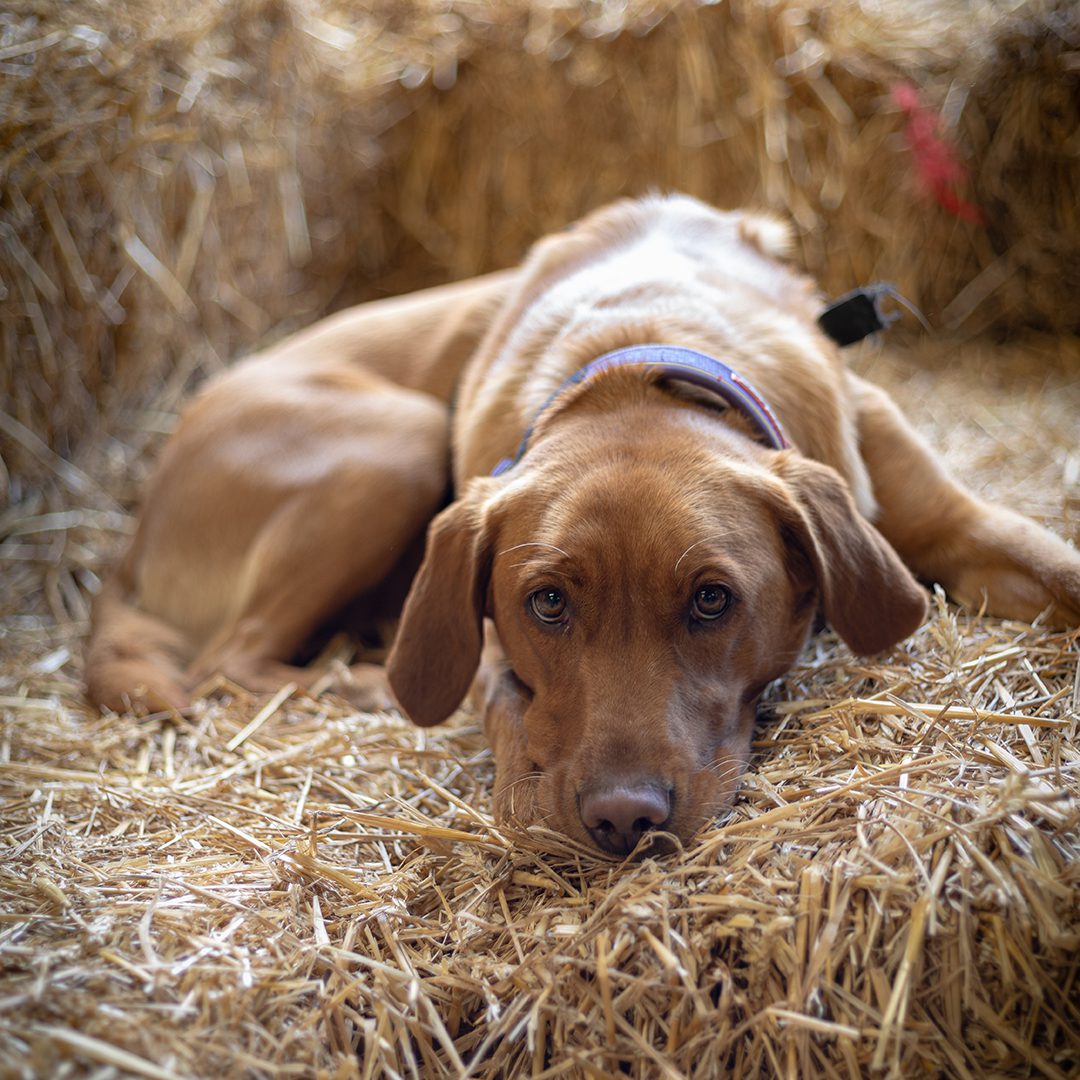 Connie
Mischief Maker and descendant of Bonnie
The great niece of Bonnie, this lively little pooch was born in November 2020 and joined our farm family in January 2021. Connie is mainly Labrador with a smidge of springer in her and very much has the same instincts of her predecessor. Though she has settled into farm life well, Connie is just a puppy and still needs some help with not jumping on everyone for a cuddle!